Parts of internal door handles explained - Specification Advice
18 October 2018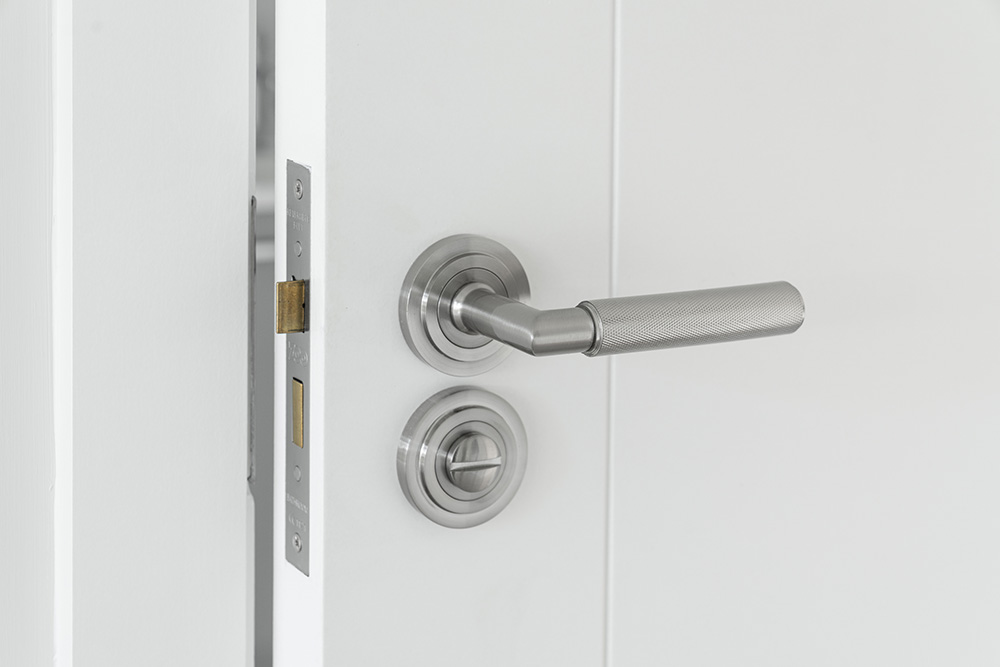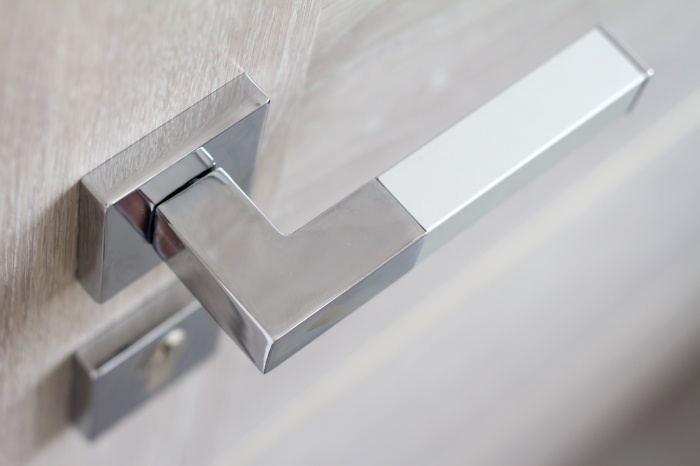 Whether you're working on a new build, or the redevelopment of an existing property, you'll want to ensure you get the choice of door handles and ironmongery, absolutely right.
There are many factors that may influence your decision, including finish, style, reliability, dimensions, application and installation. And for more inspiration when it comes to aesthetic qualities, such as shape, style and finish, see our 'Expert guide to choosing interior door handles and knobs'
Here, we are focusing on specification and the mechanical elements of door handles and associated ironmongery - overall, helping you ensure you have everything covered for your development.
What is in this blog?
Skip to section:
What types of internal door handles are there?
| | | |
| --- | --- | --- |
| Handle on backplate | Handle on round/square rose | Knob |
| | | |
Common internal door handle types and the latch/locks they work with
Handle on round rose

Works with a tubular latch

Handle on square rose

Works with a tubular latch

Knob

Works with a tubular or rim latch

Turn & Release

Used with a tubular deadbolt or bathroom lock on a bathroom door or similar to provide the lock mechanism with a handle on a square/round rose or knob

Handle on backplate latch

Works with a tubular latch

Handle on backplate bathroom

Works with a bathroom lock. Sometimes a privacy option is available.

Handle on backplate lock

Works with a traditional key mortice sashlock

Handle on backplate euro

Works with a euro sashlock
What are the parts of a door handle called?
Handle on backplate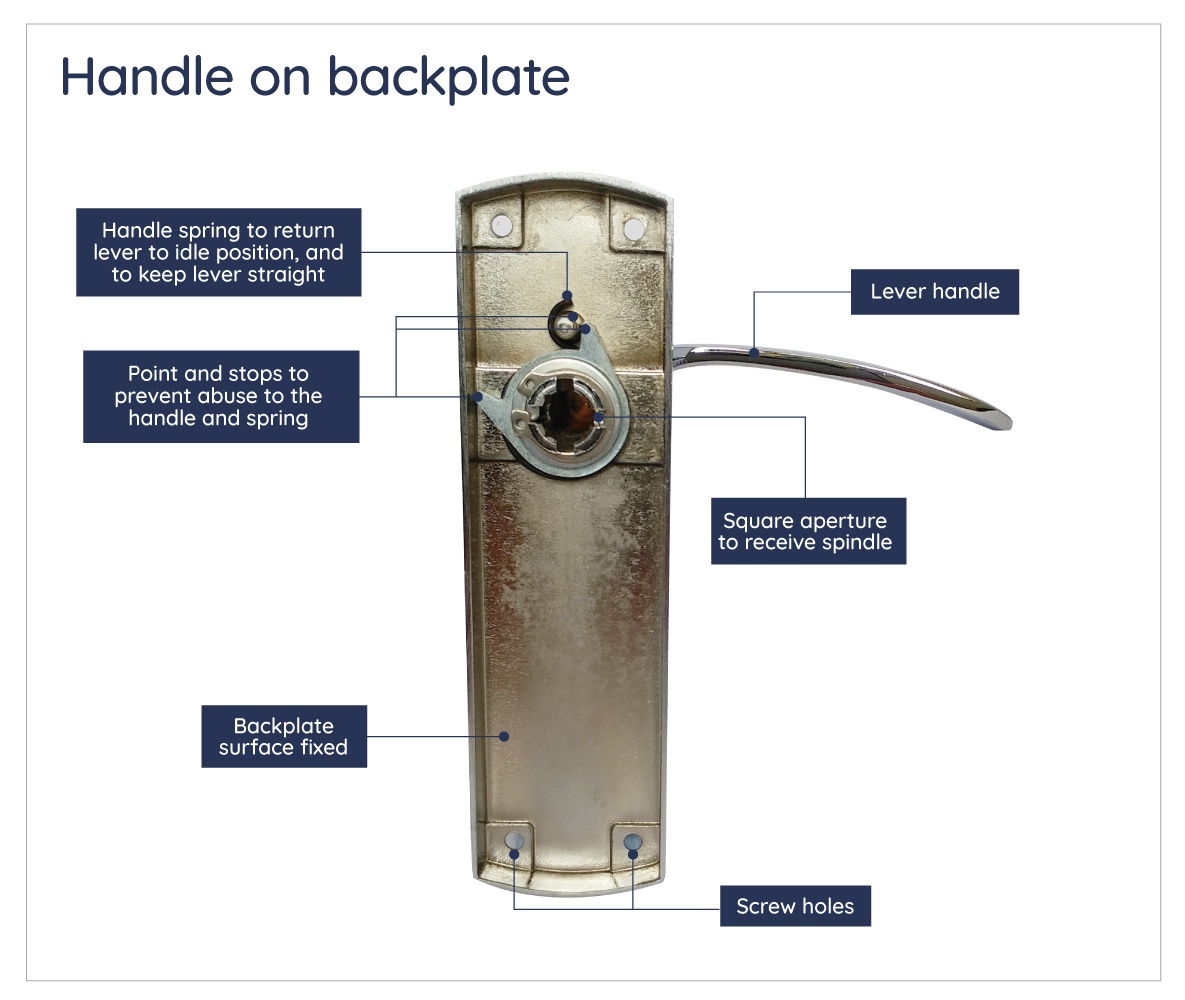 Handle on round/square rose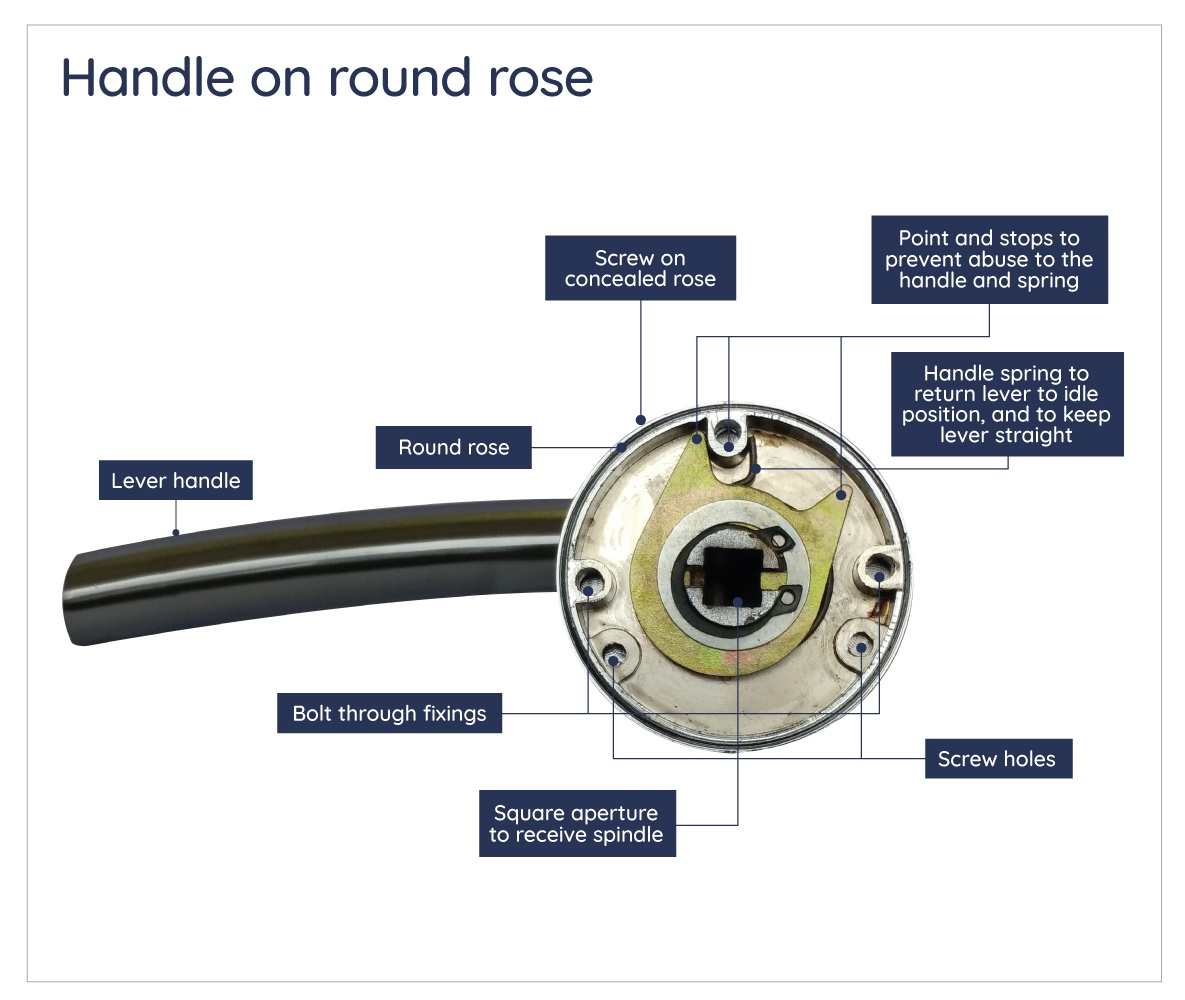 Door Knob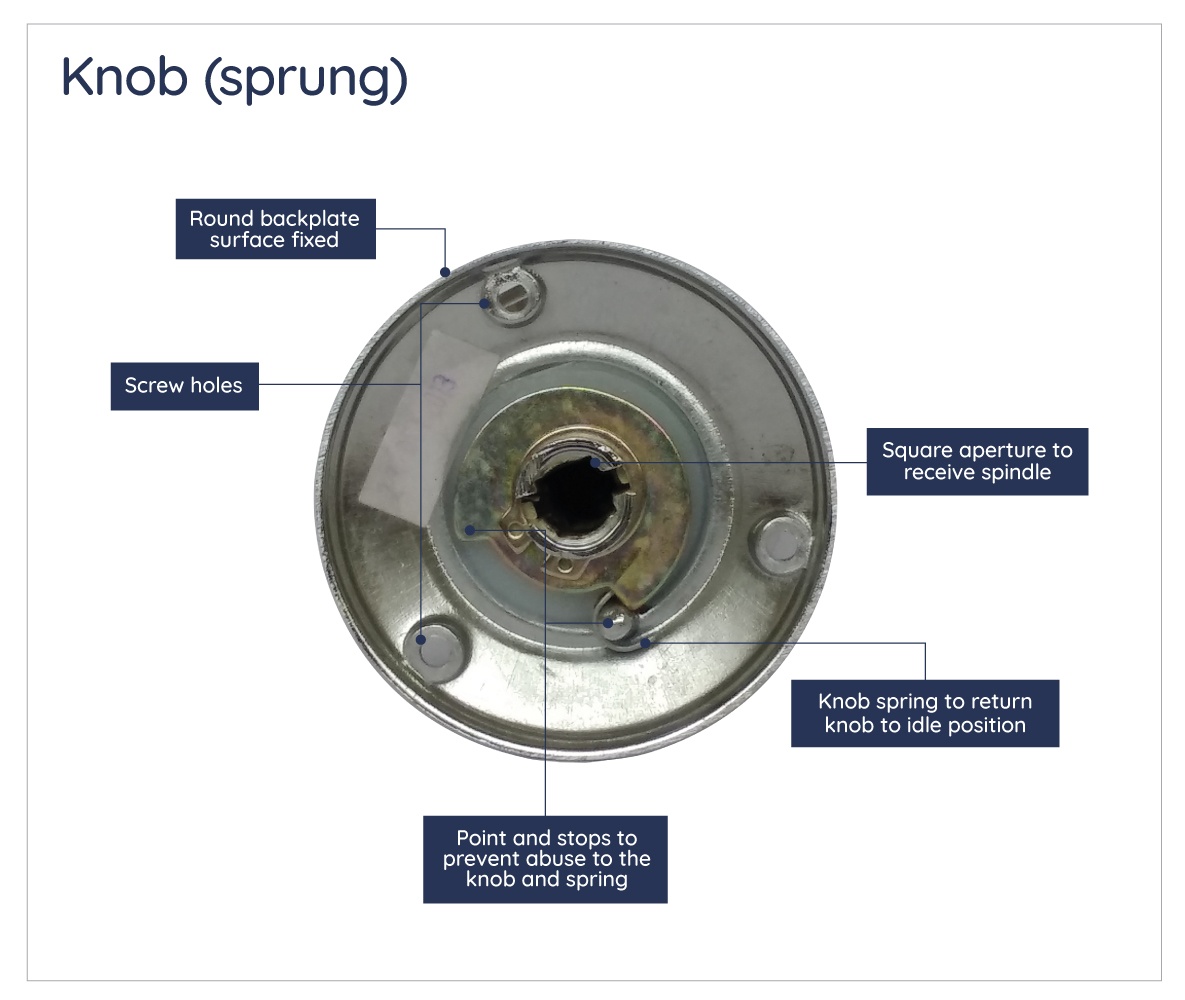 Turn & release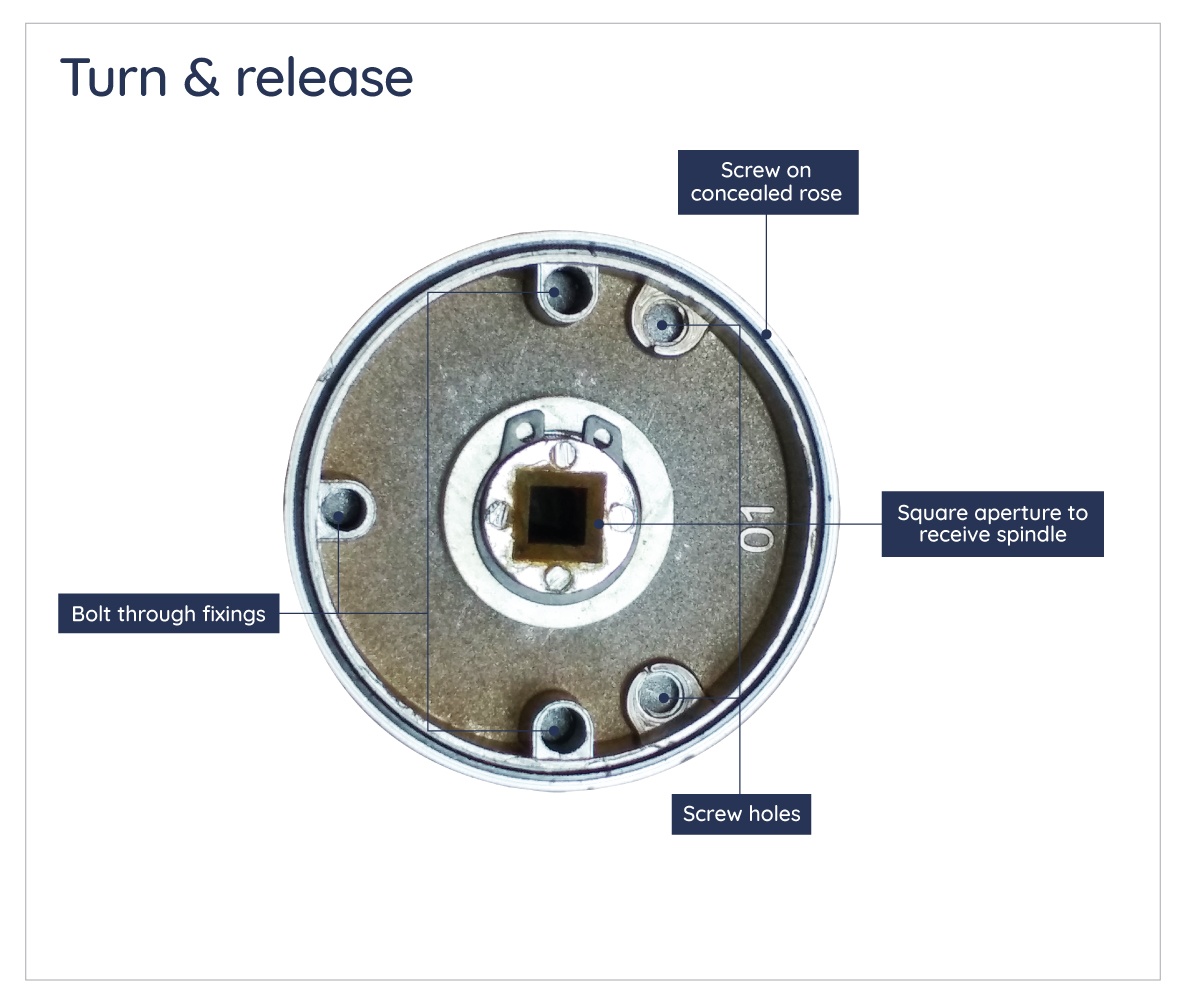 What mechanics are inside an internal door handle?
Spindle – The spindle is located in the square holes found at the back of a set of handles or knobs. It passes through the 'follower', also known as a spindle hole, on a tubular latch or mortice lock. When a handle is used, or a knob is turned, its spindle rotates to operate the latch inside the door. This action retracts the llatchbolt (latch tongue) and allows the door to be opened.
Spindles come in two sizes, 8mm, which is suitable for door handles and knobs, and 5mm used for bathroom turn and release bolts.
Sprung - The majority of modern handles are sprung. They will have a spring fitted inside both the backplates or roses that returns the door handle to its original position once released. Aesthetically this is very important as it holds to the lever or handle in place, rather than it sagging.
Unsprung – Some knobs and some older handles will be unsprung. They will use the door locking mechanism itself to return to position, so require a heavy duty sprung latch or lock to operate effectively.
Sprung on one side only - Conversely some mortice knobs are sprung on one side only. If we were to spring both sides, the knob would be very difficult to turn. If it had no spring at all then there may not be sufficient strength in the latch spring alone to pull the knob rotation back again. We have found that springing one side only offers the best compromise.
What types of door handle roses are available?
Door handle roses can be used to cement a design style and create a neat finish. They can be either square or round.
Face fix rose - A face fix rose refers to a rose on which the screws fixing the rose, and in turn handle, to the door are visible. Face fix rose handles are typically used on more traditional door furniture.
Concealed rose - A concealed rose refers to the fact that all screws and fixing holes in the back rose are 'concealed' by the cover. They are available in two forms - pop on and screw on. Screw on roses are typically more durable and will offer a superior long-term look.
Conceal cassette rose - Some handles on roses are constructed with a sprung cassette back rose which is screwed and/or bolt fixed to the door, on to which the lever and concealed rose are attached. This is in contrast to a typical lever that is already attached to the back rose.
Spotlight on lockable doors
What types of door handles and locks are suitable for internal doors?
Home office or back door – Either a key sashlock, or a euro sashhlock with euro cylinder
Bathroom and toilet doors – Either a backplated door handle with thumbturn, or a lever on rose/knob with a turn and release
What type of handles best suit a bathroom?
Bathroom and toilet doors are primarily there to provide privacy. Door furniture will typically include some form of turn and release mechanism to enable the door to be locked from one side.
The most common types of bathroom door handles and locks are:
Handle on backplate – This is where a handle will sit on a backplate and have a built-in turn and release function, which will typically be positioned in the place a keyhole normally sits.
Handle on round/square rose - When a handle sits on a rose, a separate thumb turn will usually be fitted.
Door Knobs – When a knob is used, a separate thumb turn will also usually be fitted. This separate turn and release mechanism will usually be aligned with the handle above it and be matching in style.
What ironmongery goes around a keyhole on a door?
Depending on the type of door handle you use, you may need to purchase accompanying ironmongery.
There are three main types of internal door locks:
1. Traditional – This generally refers to locks that are not automated and which have to be manually engaged with a traditional key for the locking mechanism to be operated.
2. Euro - A euro cylinder is shaped like an enlarged key hole and used in conjunction with a euro mortice lock case.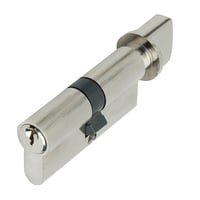 3. Oval - An oval cylinder has an oval shape and is used in conjunction with an oval mortice lock case.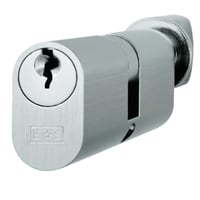 If you are using handles on a backplate, a keyhole will be included as part of the handle itself. However, handles on roses and door knobs will require a separate item, called an escutcheon, to cover the edge of the keyhole. Escutcheons protect the keyhole and produce a neater finish.
What distance is needed between a door latch and lock?
The distance between the centre of the follower (the square hole the spindle passes through for your handles which controls the latch), and the centre of the rounded part of the keyhole or lock, is known as the 'centres'. The distance of the 'centres' will vary depending on the latch/lock type you have purchased, however the normal centres are:
Bathroom locks 57mm c/c
DIN bathroom locks 78mm c/c
3 lever sashlocks 57mm c/c
5 lever sashlocks 57mm c/c
Euro sashlocks 47.5mm c/c
DIN euro sashlocks 72mm c/c


Can a rose door handle be fixed using woodscrews?
Any door handles you fit in your property need to be securely attached to the door. For any lever where both woodscrews and bolts are supplied, always use the bolt though fixings to ensure the handle is securely clamped to the door. Only use the woodscrews as an additional means to limit any tendency for the inner roses to rotate once fitted.
What materials are handles made of?
Traditionally, door handles were made of brass, unless they were wrought iron or other special metal. Brass handles would have had a lacquer applied. For other finishes an application would have been applied to the brass base, for example to create polished chrome.
During the 2000's manufacturers were moving to zinc bases as this offered cost savings and reduced weight. In the same manner as brass, different finishes were created by applying the required application.
You may also be interested in:
Need more advice?
At Denleigh, we specialise in architectural ironmongery and bespoke internal feature doors for the residential market.
For expert advice and inspiration, please contact our experienced customer service team on 01722 337060, or email mail@denleigh.co.uk