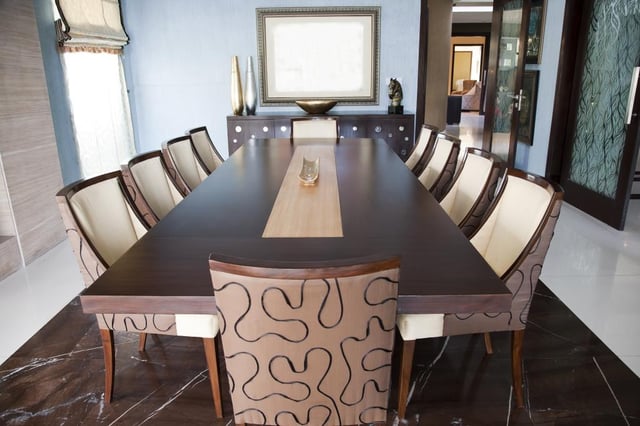 On the surface it's a multitude of choices and decisions, however using our expertise we've simplified it down to a short process of A, B, C.
Typical questions include: What style of internal doors should I have? What timber is best for the doors? What metal finish is preferred for the ironmongery? Is polished or satin better?
Your property will have a certain air, feel or taste, such as Contemporary, Victorian, or Art Deco; and you will no doubt want the doors and handles to blend into or complement your existing style. Alternatively you may have a new build and have decided what design style you are using.
The "Doorway Concept" is the principle of everything you require in, on and around the doorways in your property; so the doors, the handles, and the hardware or ironmongery.
To make it very easy follow this simple ABC process to create your overall doorway feel, which will mean you'll be listing all the products required for your doorways. Then from there you or we can prepare a schedule.
For inspiration look at our door options and ironmongery options.
Your doorway planner
| | | |
| --- | --- | --- |
| Step | Step descriptor | Your preference |
| A | Door style | |
| B | Door timber veneer | |
| C | Ironmongery finish | |
| D | Handle style | |
| E | Matching Escutcheons | |
| F | Matching Turn & Releases | |
| G | Hinge type | |
| H | Locks and Latches | |
| I | Pull Handles and/or Push Plates | |
| J | Door Closers | |
| K | Accessories – door stops, surface bolts, roller catches, hanging rail | |
| L | Toilet Fittings | |
| M | Fire Protection | |
| N | Signage | |
| O | Mailboxes | |
| P | Cycle Racks & Padlocks | |
| Q | Contact Denleigh for a schedule and/or quotation | |
The next step is to schedule out all the ironmongery required within the property. Helpful specification advice about scheduling ironmongery and door handing. Prepare your own ironmongery schedule or talk to our advisors for assistance.
Denleigh are a dynamic independent company specialising in architectural ironmongery and bespoke internal feature doors for the residential sector, with GAI trained staff preparing your schedules and processing your orders.
Our objective is to enhance the appearance, security and performance of your doorways. We are enthused about providing outstanding customer service to our clients to help you achieve your required specifications and deadlines. Call our customer service team on 01722 337060.