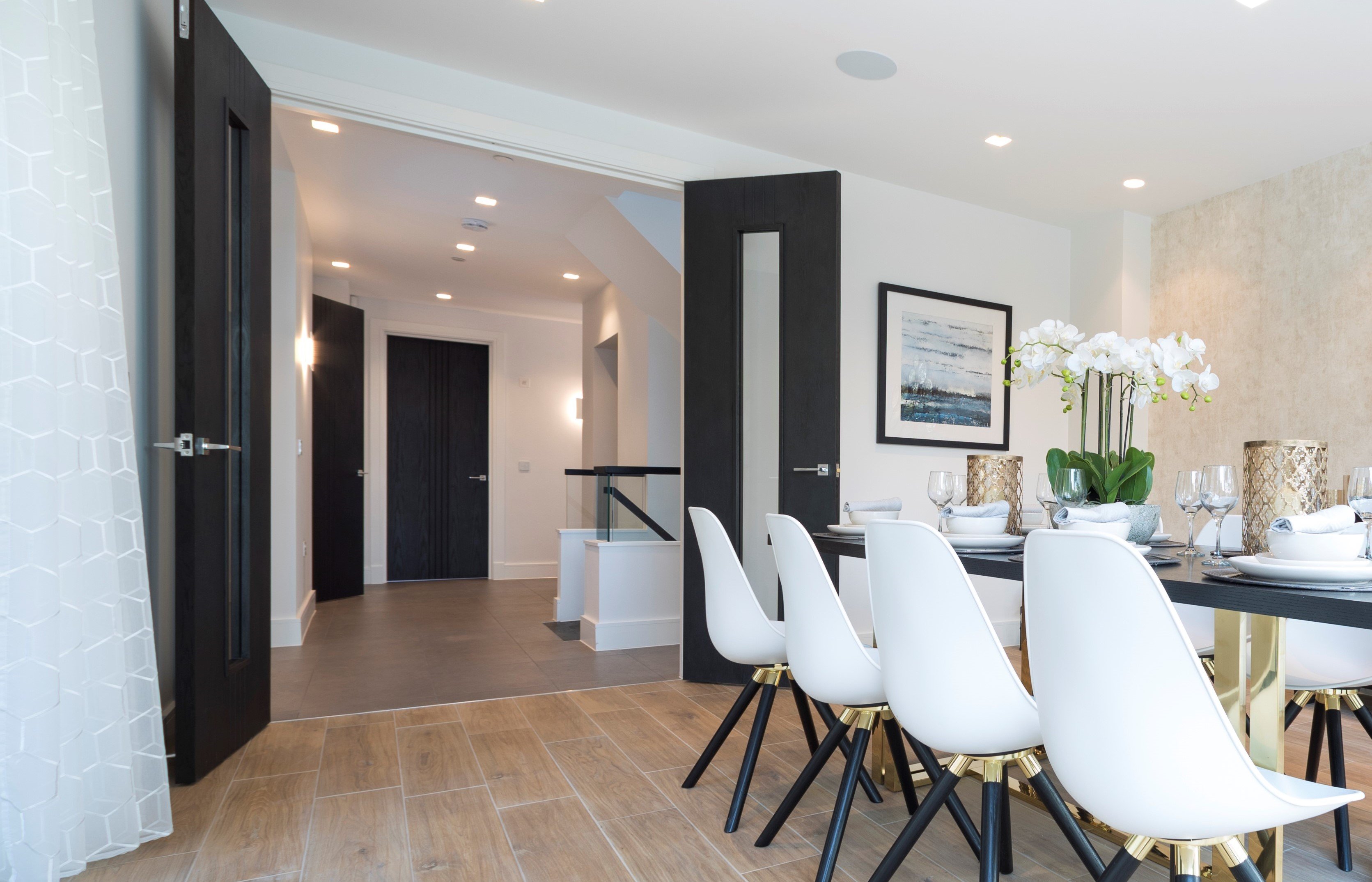 The Denleigh team tell us what their preferred Denvivo handle is, and importantly why!
Denvivo, our new contemporary range of sleek exclusive door handles and furniture, has been bringing residential spaces to life. With 23 handles styles to choose from there's an option for every property.
Denvivo is renowned for its imaginative finishes, including Matt Black and Satin Black Nickel. Learn more about the Denvivo finishes here.
The collection of handles is loved by numerous interior designers, and prestigious property developers. Needless to say, so do the team here at Denleigh!
Our team disclose their preferred Denvivo handle:
"Attractive Oiled Rubbed Bronze finish on uniquely solid door handle"

Amos in Business Development

"Chunky rectangular lever on modern square rose"

Ruth in the Door Team

"Beautiful Matt Black minimalist lever handle"

Rufus in the Ironmongery Team

"Great Denleigh eye-catching two tone modern lever"

Mark in the Door Team

"Distinctive angular lever handle in Matt Satin Nickel"

Tom in the Ironmongery Team

"A geometric statement handle on funky square rose"

Nat in Marketing

"Big handle with some nice geometric lines on it, yet is actually so comfortable to use"

John Sales Director
Discover more at www.denleigh.co.uk/denvivo and discuss your next project with a Denleigh consultant on 01722 337060.
---
If you're ready to specify door handle and furniture for your project or are looking for a budget cost, please check out our Project Calculator.