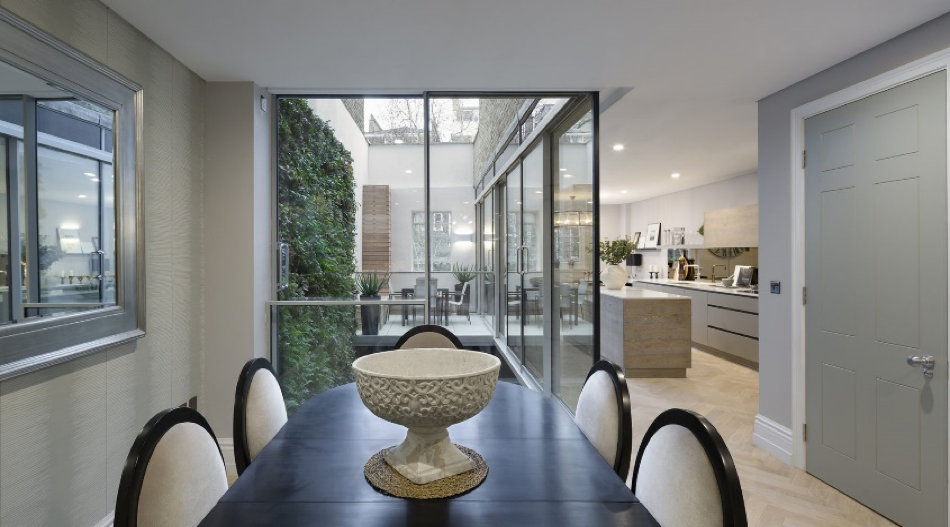 There are two key elements that can impact on the overall success of any property development – saleability and budget. The end result needs to be appealing enough to secure a sale, while providing a reasonable return on investment.
With broader market conditions out of the control of any property developer, actively managing profit margins is therefore vital. However, it's not quite as easy as simply heading for the budget aisle. The real skill to property design is ensuring you're investing money in all the right places.
Spending choices should be driven by a clear understanding for who the target audience is and what their expectations will be – both in terms of the type of property, its size and location. A high-end, prime residence will call for fixtures and fittings of an equally high specification.
The secret to success lies in finding the perfect balance between exquisite styling - with quality fixtures and fittings that will appeal to potential buyers and ultimately lead to a sale at the optimal price - while at the same time minimising costs, to ensure your profit margin remains as healthy as possible.
Here at Denleigh, we have a solution – our traditional internal door designs with a twist can provide a high-end finish and valuable cost savings.
Property styles and door choices
The choice of internal door design, material and finish you go for, should ultimately be dictated by the overall style of the property. This will ensure you create a cohesive and impactful environment.
Traditional
For properties that are traditional in style, a panelled door design is a popular choice. Our core, traditional doors range features two, three or six panel options.
Modern design
In modern properties, you may opt for a more minimalist door design, featuring simple v-grooves rather than panelling.
Choice of finishes
All these doors are available in a range of materials and finishes. Popular choices include:
Veneers: Oak, Walnut, Cherry, Chestnut and Quarter Cut Oak - Veneer choices here
Oak Stain Veneers: Available in various shades of grey and black - Oak Stain veneer choices here
All doors can be delivered either primed, with top coat, or fully finished in any RAL colour.
We also offer both standard and bespoke door sizes. You may choose to compliment your overall property design with standard door sizes and styles throughout. However, using oversized or bespoke-sized doors is another way to evoke a feeling of grandeur and uniqueness.
Cost saving solution
One way to achieve cost-savings in this area, while retaining a high-end look and feel, is to opt for flush doors that use v-groove to create the appearance of panels – rather than doors that feature raised or moulded panelling.
This enables you to capture the traditional style you want, but with significant cost savings.
Our range of traditional doors with a modern twist includes:
Traditional twist door in action
So, what do these types of doors look like in practice?
Linden Gardens in Notting Hill is a traditional Victorian townhouse. The property has been extended, remodelled and extensively renovated to restore its original splendour, being re-imagined into four apartments with generous living spaces with front-to-back views.
The project went on to be named a finalist in the category of Interior Design, as part of the Sunday Times British Homes Awards 2017
Using inspiring design and contemporary interiors, the property has been finished using bespoke modern flush doors that feature panels created by v-grooves.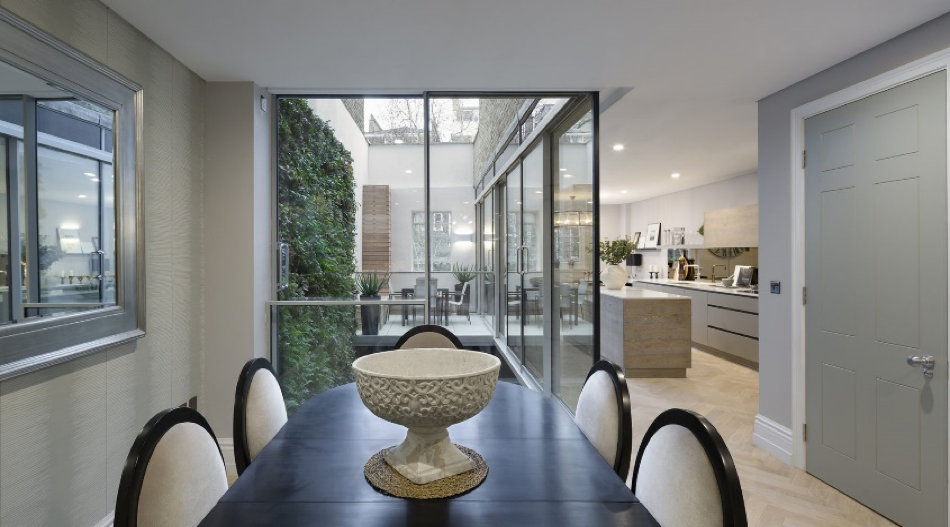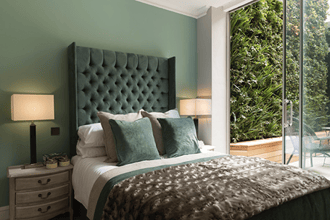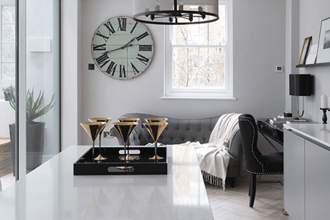 Why choose Denleigh for your internal doors and ironmongery?
Denleigh is accredited to international quality standard ISO9001. The services we offer include:
Premium doors from quality assured manufacturers
Door scheduling
Specifications and quotations
Goods delivered directly to site on short lead times
Advice from knowledgeable friendly staff with carpentry experience
Want more ideas? Then take a look at our free guide - Design Inspiration: Doors & Handles
To view our full range of products and services, please click here for doors

,

or here for ironmongery. For more information, you can also contact our experienced team on 01722 337060, or email us using mail@denleigh.co.uk