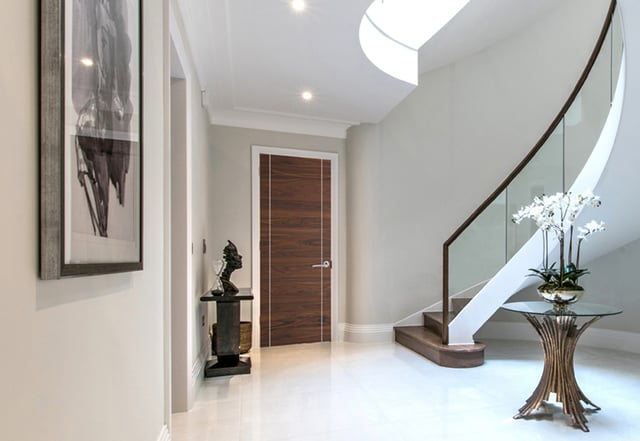 As part of our commitment to extend our product portfolio and provide customers with even more choice we are delighted to announce the launch of the Dendura range of bespoke internal doors.
Dendura provides access to highly durable, cost-effective internal doors with enduring designs. Built with a solid core construction these doors offer the style, attention to detail and practicality required by today's modern housing needs.
Extensive choice
Dendura features white primed doors, flush laminated doors and natural wood veneer doors, across three distinct models exclusive to Denleigh. Models can be tailored to suit individual contemporary or traditionally designed homes, with a beautiful range of veneers and finishes, grain and groove options, stunning inlays and a selection of glazing options.
All doors are manufactured from FSC certified timber ensuring sustainability, social responsibility and care for the environment. Another key advantage is the availability of fire door certification up to FD60, making them suitable for all areas of a property including kitchens, corridors and stairwells. The doors come in a range of sizes and thicknesses including bespoke and typical lead times are as low as 6-8 weeks from receipt of order! Download our Brochure
The Dendura range consists of three distinct models;
Dendura 100 - White Primed
Our white primed door is built with a solid core for extra strength and stability. A range of groove styles and glazing options are available to suit any property design. Heavy and robust these doors are factory primed ready for single-coat onsite finishing ensuring a risk-free quality finish to every door. A choice of groove options includes 2, 3 or 4 grooved doors.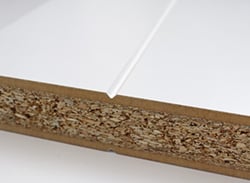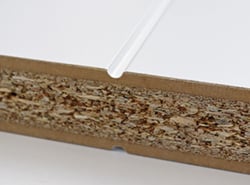 Dendura 200 - Flush Laminate
The Dendura 200 range of flush laminate doors can take the knocks of everyday living without the marking often associated with natural timber doors. This means they are particularly suited to tough environments such as hotels, residential care homes and student accommodation where high footfall can be expected. The laminate finishes are easy to clean too, so ideal in environments where hygiene is important.
Toughness does not, however, compromise design. A wide range of laminate finishes are available from realistic oak effect to fashionable greys, along with inlay and glazing options to suit practically any contemporary designed interior.
DURA204 LAM08 DURA201 LAM04
Dendura 300 - Natural Wood
If you want to add the warmth and character of natural wood doors to your property, the Dendura 300 is the perfect choice. Built with a solid core for strength and durability and pre-finished in a choice of real wood veneers with solid wooden grooves and lipping's, these models offer great quality and value.
Tailor your doors with a choice of natural veneers in oak, walnut or wenge. Choose the grain direction and complement the design with a choice of stunning inlays for a luxury design-inspired look. A choice of five glazed door configurations provides consistency of design throughout the home and draws in natural light to brighten up internal spaces. Download our brochure
DURA-311-Walnut DURA-301 OAK
One-stop Shop
As unique dual suppliers of bespoke internal doors and architectural ironmongery, Denleigh can complement your chosen doors with reliable hardware through an extensive range of designs and finishes. Our Denpremo range provides access to additional bespoke door models for high-end residential properties. On site project efficiency can be further enhanced through the supply of doorsets and scheduled deliveries.
Exceptional Project Management
With decades of door carpentry and ironmongery experience the Denleigh team of experienced door specialists, prides itself on providing full project support from the handling of your initial enquiry to post supply. You can count on us to help alleviate the stress associated with time sensitive construction projects.
We would be delighted to provide advice, supply samples or answer any questions you may have, simply call us on 01722 337060 or contact us for a quotation. View all Dendura door models here
Download a copy of our new brochure below.