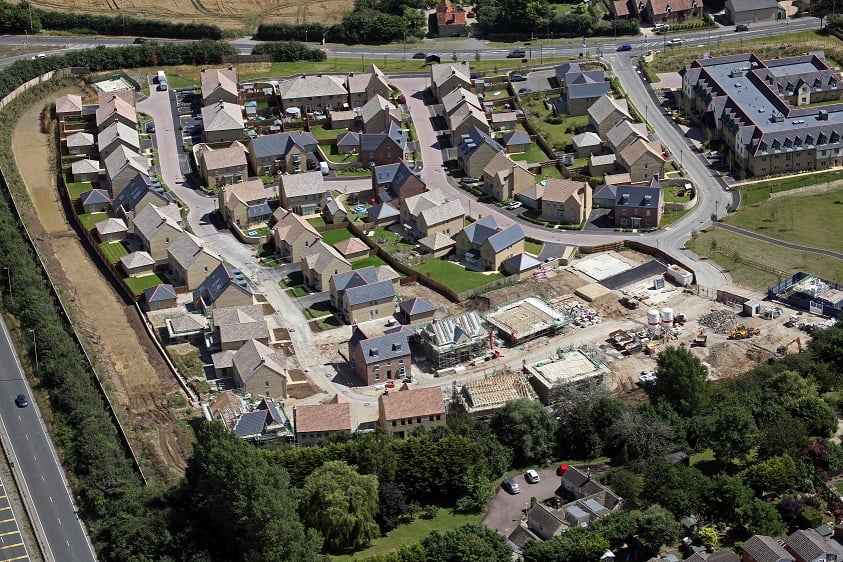 What's happening in the world of property development right now?
In this monthly news digest, we take a closer look at the stories that have been hitting the headlines and grabbing the airwaves in March. From the top national stories and key issues affecting wider industry, to the latest news and views from within the building, construction and architecture trade press.
To be first to receive future news round ups and other great content direct to your inbox, make sure you sign up to our newsletter below.
So, what has everyone been talking about in March?
With the UK scheduled to leave the EU on 29 March, but with ongoing political uncertainty surrounding exactly when and how it will now happen, in the last month the news agenda has remained heavily focused on Brexit and its implications.
March also saw Chancellor Philip Hammond delivering the spring budget statement. It included plans to implement a 'Future Homes Standard' by 2025, to ensure new-build homes are 'future proofed' with low carbon heating and have highest-standard energy efficiency.
The Chancellor also said he wants to ensure wildlife isn't compromised when infrastructure and housing projects are delivered, saying the government will mandate that net gains for biodiversity will have to be made on new developments in England, so overall biodiversity is increased.
Here's what else has had people talking:
Top Stories
Construction minister quits over Brexit policy – Building.co.uk
Construction contracts in dangerous race to bottom, says ICAEW - economia
Hammond pledges new 'low carbon' standard for housing – BD Online
Kier and Wates among 45 firms on £800m framework – Construction News
Property Development & Construction
Competition watchdog launches probe into construction sector - Building.co.uk
Construction firms could become carbon neutral says Scottish study – Construction Index
Poor payment pain for everyone - Construction News
Intervention needed to improve construction worker sun safety – Personnel Today
Campaign to support mental health in the construction industry – PBC Today
Architecture & Design
Brexit uncertainty and shrinking workloads 'really hit home' for architects – Building.co.uk
Last-minute law change boosts EU-qualified architects ahead of Brexit – Architects' Journal
Survey exposes architects' fire-protection 'ignorance' – BD Online
Developer backs down after 'poor playground' segregation sparks outcry – Architects' Journal
On The Blog
Denleigh opens the door to new offices in Amesbury
The Hottest Trends in Bespoke Internal Door Finishes
About Denleigh
At Denleigh we specialise in architectural ironmongery and bespoke internal feature doors for the residential market. For more information, view our online product portfolio here, or call our specialist team on 01722 337060.
If you liked this monthly digest, then make sure you sign up to the Denleigh newsletter below, to be first to receive our latest news and blogs.