Fire Door Safety Week 26th September to 2nd October 2016
Denleigh is pleased to pledge it's support for this worthy campaign. We are striving to raise awareness about the importance of Fire Doors and ensuring that Fire Door specs are maintained.
We are encouraging everyone to check the Fire Doors near them, use the 5 Step Fire Door Check below, which can be downloaded from here.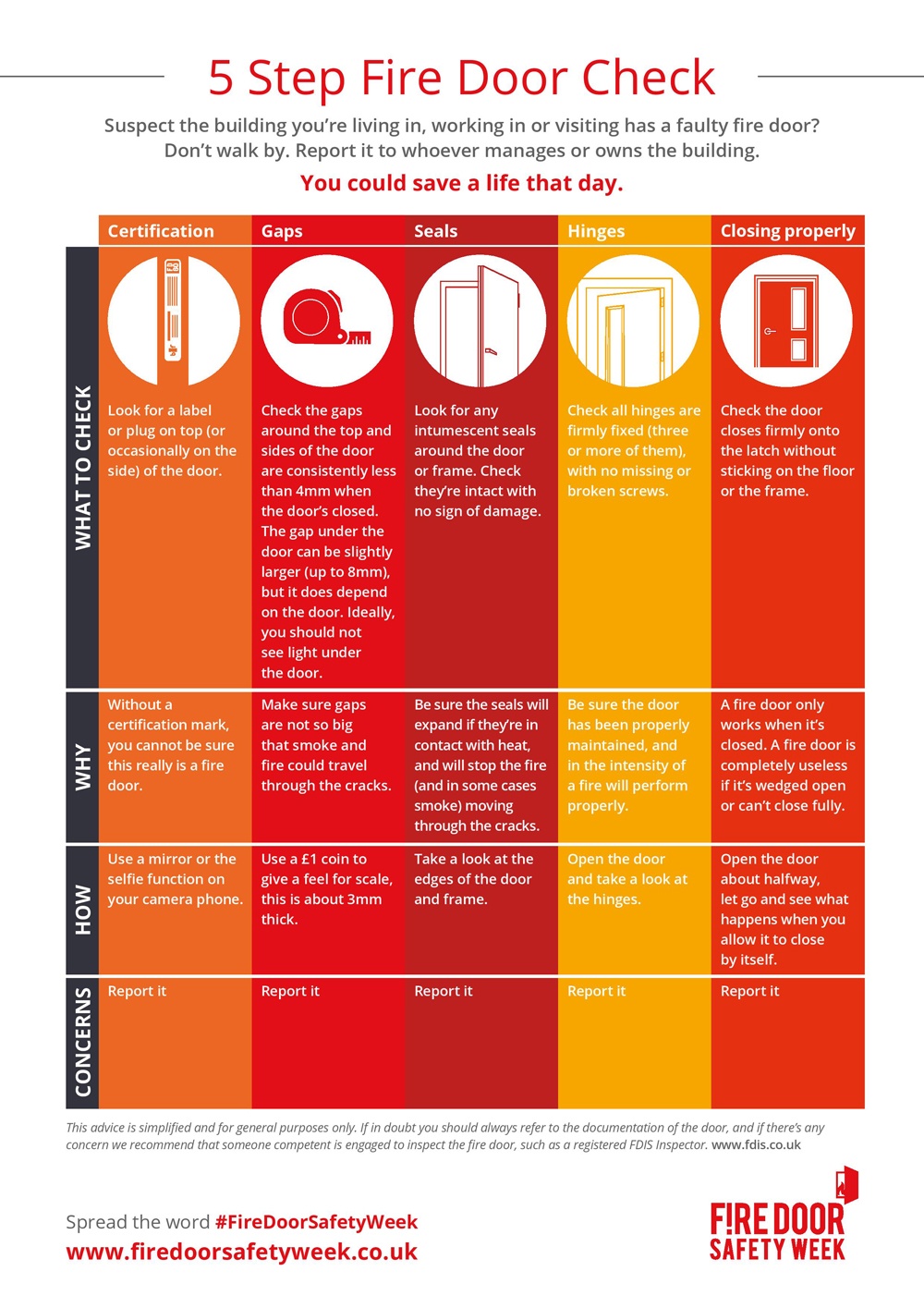 STATS! take a look at the 99 FACTS ABOUT FIRE DOORS here
Need advice for different properties?
Private rented housing
Council and social housing
Care homes and sheltered housing
Offices, shop and industrial units
School, universities and colleges
Hotels and guest houses
Hospitals and health centres
Public buildings
Visit the #FireDoorSafetyWeek website here