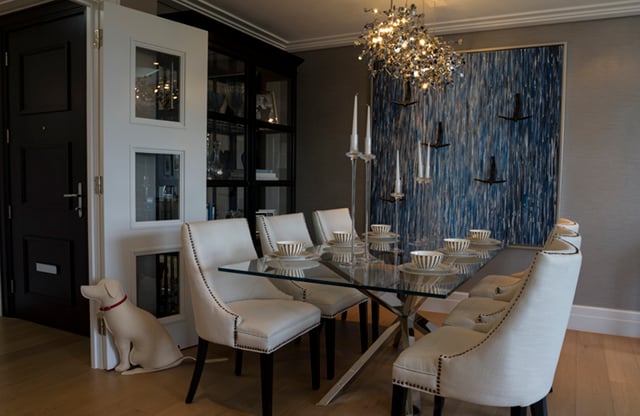 2019 will be remembered as an unprecedented year of growth for Denleigh, which has seen us form successful new partnerships, launch exciting new products and cement our position as the market's leading supplier of architectural ironmongery and bespoke feature doors. Now is a good time to reflect on the achievements of the past year, whilst looking forward to the new opportunities of 2020!
What's been happening?
In March, due to growth, we moved into new modern offices in Solstice Park, Amesbury providing our team with some 50% more office space.
Creative new products were added to our Denpremo range, including a unique V-Shaped internal door design, the MODern 432 and a wider range of Flush Inlay Doors, the MOD420. Whilst Matt Bronze and Satin Brass furniture was added to our door ironmongery range.
During 2019 we supported more luxury developments than ever before, exemplified by projects such as luxury apartments in Winchester and Poole, and magnificent family homes in Farnham Royal. View our case studies.
Extended resources
We have launched more resources to support architects, designers and developers through handy downloadable guides and tools, such as A Guide to Intumescent Products, A Guide to Door Closers for Residential Properties and a really useful Ironmongery Project Calculator.
Looking forward to 2020
As the year draws to a close, we would like to Wish you a Happy Festive Season and look forward to working with you in 2020!
Please note our offices will be closed from 5pm on Friday 20th December to 1pm on 2nd January. If you have any questions call our experts on 01722 337060, send an email to mail@denleigh.co.uk or visit our website.